Story
It's a little bit like the story according to a typical Holywood scenario - an ordinary guy from a small rural town Hustopeče somewhere in the Czech Republic, which is however a beautiful country in the heart of Europe, but without big names such as Jarda Jagr, Ivan Lend or beautiful women among which certainly belongs Ivana Trump or Eva Herzigova nobody in America would even know where it is actually located.
This guy has been attracted to weapons since his childhood. His dad curved various wooden swords and crossbows. Later he created small knives from nails and read everything, where one could as least a little smell the steel or a whiff of gunpowder. But he was not an action hero who enters the room by a somersault. Rather, he has wondered how everyting works and looks.
A bit later, when he began to discover the true design of weapons, came the love for photography and the sense for simple beauty, he managed to combine this two things together. This guy started to shoot photographs and write books about weapons - his first book was just about the Glock pistols and was published in 2000. He was twenty-eight years then. This book by sequence of fairy-tale circumstances reached the very Msc. Gaston Glock and opened to this ordinary guy the world ...
Antonín Kuchyňka shoots the products of the Glock company for past sixteen years and almost three decades he has devoted to photographing. He started with a Russian camera FED and today he uses the professional equipment from Canon. Love for weapons remained so he specializes in product photography with this theme ...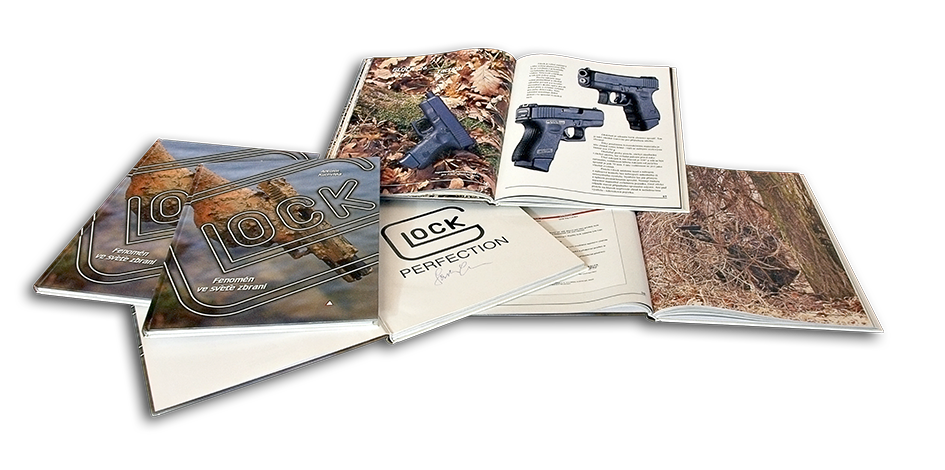 The decision to start issuing the original Czech yearbook Glock MAGAZINE came in 2004. From the early beginning the goal was to create the publication with quality content and beautiful design, which delights the heart and eye of each user, but also of each admirer of GLOCK pistols.
We began to prepare the first issue in 2004 and already at the beginning of 2005 was available the world's first copy of new GLOCK MAGAZINE. Its acceptance by the market has been very positive and for us it was exactly what we needed. The interest of the readers constantly encourages us to maintain the high-quality work in preparing new editions. This year it's been already eleven years(!) since the introduction of GLOCK MAGAZINE. During preparation works we cooperate closely with the very armory company GLOCK and with its authorized distributor for the Czech Republic, MPI CZ, with whom we are in direct contact and thus can be made truly beautiful photographs and carry out many interesting weapon tests.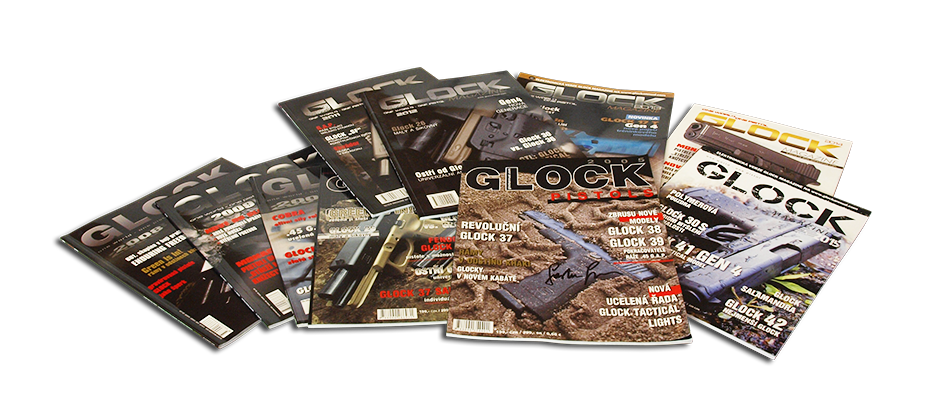 Due to the success of GLOCK MAGAZINE we got in 2011 an idea to create its electronic version. To ensure that this electronic version will be available to all, it is prepared also in English. GLOCK MAGAZINE is no longer restricted by the borders of the Czech Republic and over its eye-catching photos and interesting content can spend time people from all over the world.
Since 2011 you can get at this point five yearbooks of GLOCK MAGAZINE and we are honored to be able to listen to the words of praise from around the world. GLOCK MAGAZINE is slowly gaining a reputation and even broader base of its readers.